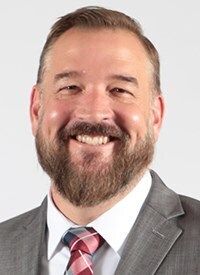 Heath Alexander
Long time women's college coach Heath Alexander leads our newly created "She Has Next" women's basketball division.  Heath will oversee all of our event offerings for girls basketball including youth tournaments, high school showcases & tournaments, our elite development camp, & college tournaments & events.
Alexander comes to PF Sports with a long history of successful women's coaching experience.  He has served as a D1 assistant for over 10 years at places like Oregon State, Cincinnati, Colorado State, & Weber State.  In addition, he spent 4 years as the head coach at Northwest Christian College (now Bushnell) where he lead the women's program to unmatched levels of success including their first conference championship & trip to the national tournament.
We are extremely fortunate to have Heath on our team as we look to expand our footprint & impact the lives of women's basketball players across the country.
Heath currently resides in Salem with his fiance Mariah & his two adult children.
Heath can be reached via email at:
shehasnext@pfsports.net