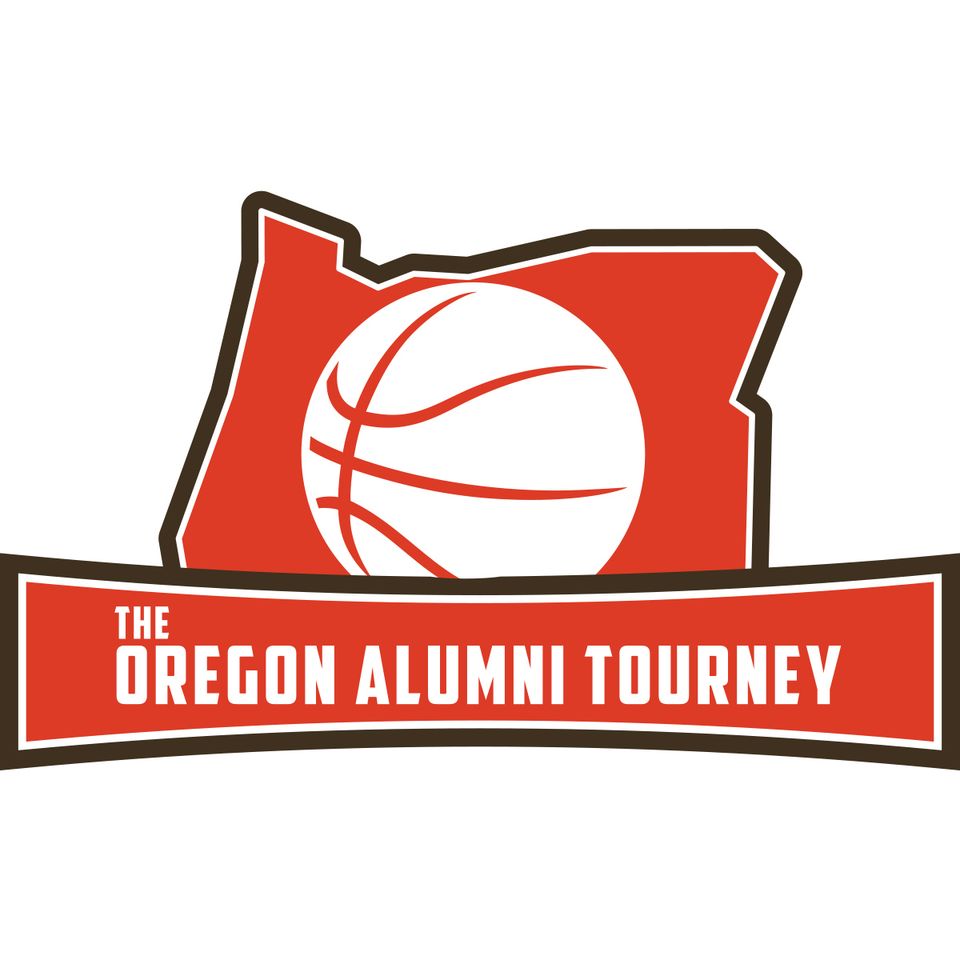 THE MOST UNIQUE ALUMNI BASKETBALL TOURNAMENT IN THE COUNTRY!!OPEN DIVISION TEAMS WILL COMPETE FOR A $10,000 CASH PRIZE!!  IN ADDITION, A $1000 DONATION WILL BE MADE TO THE HS PROGRAM OF THE WINNING TEAM.

Registration for The OAT 2024 will open on November 1st, so get your team together & be ready.  Each bracket is limited to the first 16 teams to register & pay their entry fee.WHO:  ALUMNI TEAMS FROM HIGH SCHOOLS IN THE STATE OF OREGON            (SEE RULES BELOW FOR FULL DETAILS)WHEN:  JUNE 28th-30th, 2024WHERE:  GAMES WILL BE PLAYED AT GYMS IN HILLSBORO, BEAVERTON, & OTHER LOCATIONS AROUND WASHINGTON COUNTYCOST:  $350 PER TEAM            ENTRY FEE INCLUDES:
AT LEAST 3 GAMES WITH CERTIFIED OSAA OFFICIALS
ALL GAME MANAGEMENT STAFF (CLOCK, SCORERS, ETC)
ONE BEVERAGE AT OUR NO HOST SOCIAL NIGHT ON SATURDAY JUNE 29TH
TOURNAMENT JERSEY/T-SHIRT
NIKE COMPANY STORE PASS
SPECIAL GIFTS & OFFERS FROM OUR TOURNAMENT SPONSORS
PRIZES FOR THE WINNING TEAMS AT ALL LEVELS
MUCH MUCH MORE
DIVISIONS:  THE OAT WILL FEATURE 3 COMPETITIVE DIVISIONS IN 2024!
OPEN DIVISION
– OPEN TO ANYONE OF ANY AGE.  THIS IS THE BEST OF THE BEST!! TEAMS IN THE OPEN DIVISION WILL COMPETE FOR $11,000 IN CASH PRIZES.  $10,000 TO BE SPLIT AMONG THE MEMBERS OF THE WINNING TEAM & $1000 TO BE DONATED TO THE WINNING TEAM'S HIGH SCHOOL PROGRAM.

THE OPEN DIVISION IS LIMITED TO THE FIRST 16 TEAMS TO REGISTER. MULTIPLE TEAMS FROM THE SAME SCHOOL WILL BE PERMITTED.
GOLD DIVISION
– THE GOLD DIVISION IS FOR TEAMS & PLAYERS THAT ARE COMPETITIVE BUT MAYBE NOT READY TO COMPETE AGAINST THE ELITE TEAMS.  GOLD TEAMS WILL COMPETE FOR NON CASH PRIZES FROM OUR SPONSORS INCLUDING GAME TICKETS, GIFT CERTIFICATES, & MORE, INCLUDING A SUITE FOR A PORTLAND TRAILBLAZERS GAME IN THE 2024-25 SEASON. $500 WILL BE DONATED TO THE WINNING TEAM'S HIGH SCHOOL PROGRAM.
SILVER DIVISION
– THE SILVER DIVISION IS DESIGNED FOR GUYS WHO WANT TO GET TOGETHER WITH SOME OF THEIR HIGH SCHOOL BUDDIES & RELIVE THEIR GLORY DAYS. TEAMS WITH PLAYERS WHO ARE OLDER IN AGE MAY WANT TO LOOK AT THIS AS A POSSIBLE OPTION.  TEAMS WILL COMPETE FOR SIMILAR PRIZES AS THE GOLD DIVISION BRACKET. $500 WILL BE DONATED TO THE WINNING TEAM'S HIGH SCHOOL PROGRAM.
TOURNAMENT RULES:
ALL GAMES WILL FEATURE TWO 16 MINUTE STOP CLOCK HALVES
EACH TEAM WILL GET THREE 30 SECOND TIMEOUTS PER GAME
THE ELAM ENDING WILL BE IN EFFECT FOR ALL GAMES.  FOR MORE ON THE ELAM ENDING, CLICK HERE
ALL OTHER OSAA HIGH SCHOOL RULES WILL APPLY
ALL OPEN BRACKET GAMES WILL UTILIZE A 35 SECOND SHOT CLOCK
GOLD & SILVER LEVELS WILL UTILIZE 35 SHOT CLOCK WHEN AVAILABLE.
PLAYERS ALL MUST HAVE GRADUATED FROM THE HIGH SCHOOL UNDER WHICH THEY ARE PLAYING.
TEAMS SHOULD BE READY TO PROVIDE PROOF OF GRADUATION FROM THEIR HIGH SCHOOL.TOURNAMENT DIRECTOR WILL HAVE FINAL SAY ON WHO MEETS ELIGIBILITY REQUIREMENTS
THERE CAN BE MORE THAN ONE TEAM FROM A HIGH SCHOOL ENTERED.
TEAMS ARE EXPECTED TO SUBMIT A FINAL ROSTER 10 DAYS BEFORE THE START OF THE TOURNAMENT.
PLAYERS NOT LISTED ON THIS ROSTER WILL NOT BE PERMITTED TO PLAY IN THE TOURNAMENT
ROSTERS ARE LIMITED TO 10 PLAYERS.  ADDITIONAL PLAYERS ARE ALLOWED AT A COST OF $35 PER PLAYER.
REGISTRATION FOR THE OAT 24 WILL OPEN ON DECEMBER 15TH, 2023.  FOR MORE INFORMATION BEFORE THAT POINT, PLEASE CONTACT RYAN@PFSPORTS.NET OR VIA TEXT AT 503.314.8526