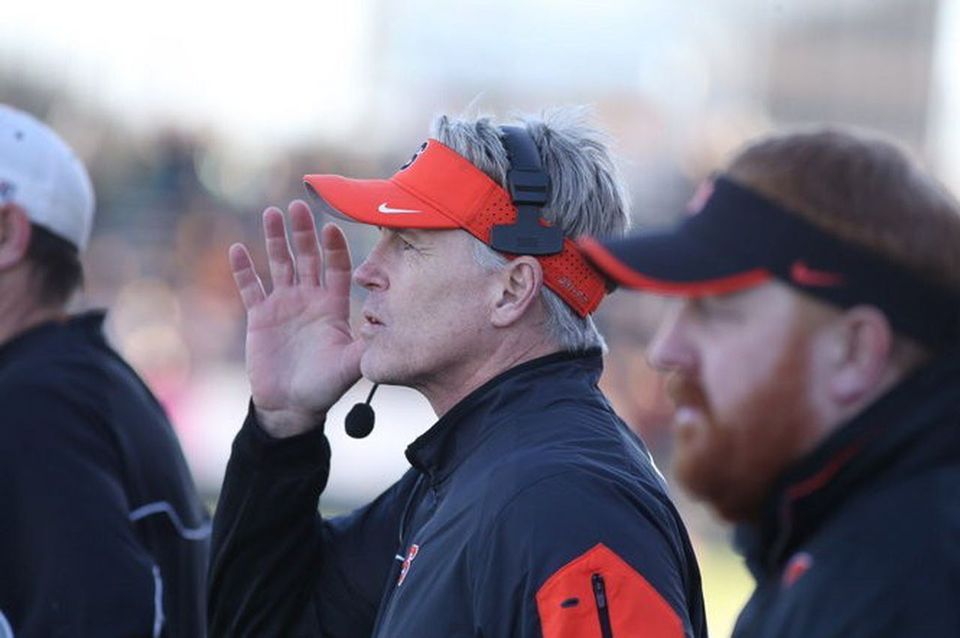 Sean Mcnabb
Legendary Oregon high school football coach,
Sean Mcnabb
joins our team to lead our football division.  Mcnabb will oversee the organization & operations for our football events including our high school team camps, our Border Battle high school game showcase each September, our youth All Star Bowl, & our individual skill academies.
Mcnabb is currently in his 23rd year as the head football coach at Scappoose High School, where he has built one of the most successful programs in the state.  He is closing in on 200 career wins & his teams have won 3 state titles, 12 league titles, & won a big school record 40 consecutive games in the early 2000s.  In addition two former players have gone on to careers in the NFL, Derek Anderson who spent 14 years as a quarterback for the Ravens, Browns, Cardinals, Panthers, & Bills before retiring in 2019 & David Mayo, a line backer who recently completed his 6th season with the Panthers & Giants.
Sean resides in Scappoose with his wife Mary & his three sons Brennan (23, a basketball player at Pacific) Connor (20, a football player at Linfield), & Luke (17, a junior at Scappoose HS).
Sean can be reached via email at:
smcnabb@scappoose.k12.or.us